Robotics
Robotic White Blood Cells
Main Blog > Robotic White Blood Cells Technology has advanced greatly over the years. Now, it has come to a stage that we are now able to create robots so tiny that they could fit in the human body's blood vessels.Using white blood cells as inspiration, scientists at Max Planck Institute were able to create…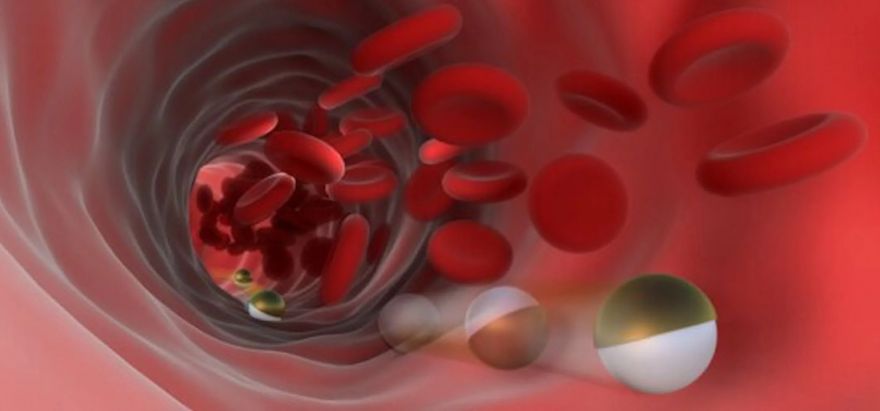 Technology has advanced greatly over the years. Now, it has come to a stage that we are now able to create robots so tiny that they could fit in the human body's blood vessels.
Using white blood cells as inspiration, scientists at Max Planck Institute were able to create microrobots that are able to move against the current blood flow.
The robots are essentially glass microparticles, less than eight micrometers wide. One half is coated in a thin film of nickel and gold, while the other carries the drug payload. In this test, the payload was anti-cancer molecules as well as antibodies that recognize cancer cells.
Rather than swimming through the blood like other micro-robots, the new ones move by rolling along the walls of blood vessels, much like white blood cells do. The direction of this movement can be controlled from outside the body by way of a magnetic field. When switched on, the metal-coated side pulls the spheres in that direction.
The researchers are hopeful that this method would allow for non-invasive and precise treatments over various diseases.
More details over at New Atlas.
(Image Credit: Max Planck Institute for Intelligent Systems/ New Atlas)
Real Life. Real News. Real Voices
Help us tell more of the stories that matter
Become a founding member
Email This Post to a Friend