Computers
Cheap USB-C Hub lets me use my old devices with a new USB-C only Mac laptop
My MacBook Pro has 4 USB-C ports, only 2 of my peripherals use USB-C. This hub to the rescue. Three standard USB ports and one USB-C power delivery port pretty much covers me. The HDMI port and card readers may come in useful later. I can't remember the last time I took a CF card…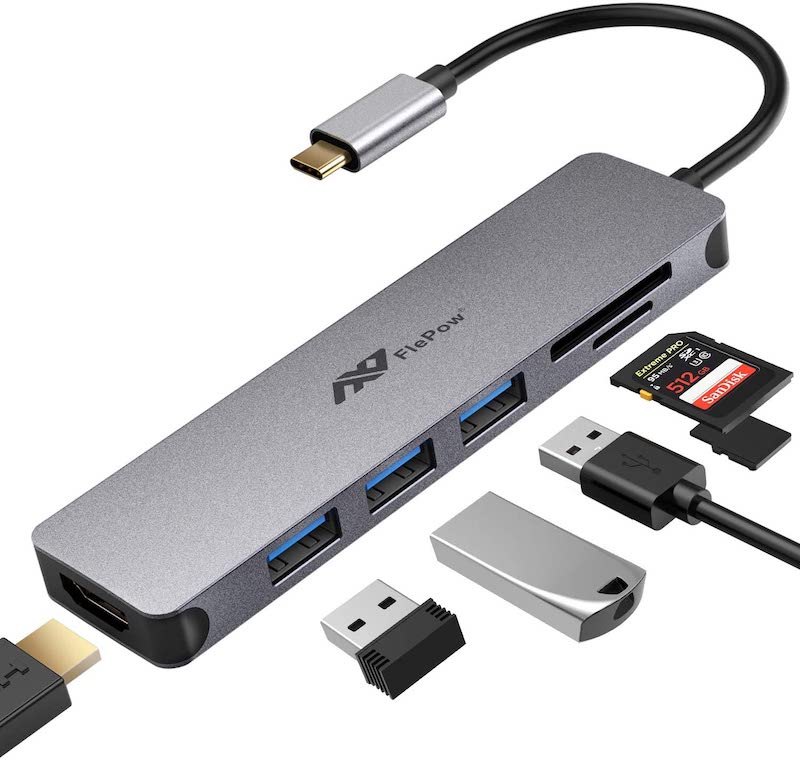 My MacBook Pro has 4 USB-C ports, only 2 of my peripherals use USB-C. This hub to the rescue.
Three standard USB ports and one USB-C power delivery port pretty much covers me. The HDMI port and card readers may come in useful later.
I can't remember the last time I took a CF card out of a digital camera. They seem to be put one in and leave it.
Thanks to this hub my mic and all my iPhone and Apple Watch charging crap can now be connected to my laptop again.
USB C Hub Multiport Adapter – 7 in 1 Portable Space Aluminum Dongle with 4K HDMI Output, 3 USB 3.0 Ports, SD/Micro SD Card Reader Compatible for MacBook Pro, XPS More Type C Devices via Amazon
The a-X sereies of portable workstations resemble the earliest laptops, but are fully contemporary beasts fitted with top-of-the-range AMD Threadripper CPUs, up to 256GB of RAM and dual GPUs. And price tags hovering around $8000. PC Gamer: Picture this: you sit down in a meeting alongside your colleagues. They pull out their Surfaces, iPads, phones, […]
There are many nondescript and mundane tools for data recovery, but the Spider Board is not one of them. It lives up to its name, with 25 leglike needles that, carefully placed on copper traces on a denuded card, suck the data out of them like fly juice. PC-3000 Flash Spider Board Adapter is a […]
Terence Eden found a turntable [Amazon] that cost only £30 (~$40): "I accidentally bought a load of vinyl records. So I decided to buy the cheapest, shittiest, turntable possible," he writes. For firty paands he even gets a USB port to rip the records directly to digital. Is it any good? Not really. It plays […]
From ordering from Amazon to paying bills over the web to something as simple as bottled water, we're all hooked on modern convenience. We can't help it. There are just too many modern world advances that save us too much time not to become a creature of comfort and go the easy route. Even if […]
No matter whether you go into the office or work from home, whether you roll out of bed at 5 a.m. or never get up before 9, we all agree a day can on how you feel first thing in the morning when you wake up. If you wake up feeling groggy or out of […]
The aluminum can is a great invention. And for 60 years, it and its crafty little addition, the pull tab, have made transporting and drinking all of our favorite beers, soft drinks and other beverages about 1,000 percent easier.  Of course, evolution continues — and even an innovation as awesome as the aluminum can is […]
Real Life. Real News. Real Voices
Help us tell more of the stories that matter
Become a founding member
Subscribe to the newsletter news
We hate SPAM and promise to keep your email address safe